Our valued business partners allow for the mission of SERVE 6.8 to be fulfilled in our community everyday.
Adopt-A-Family is the opportunity for the church and local business partners to provide a Christmas experience for families. In 2018, the churches and businesses throughout Northern Colorado served 1,500 families. As we expand into new regions, we will need more help than ever to continue serving these families. Find out how your business can directly engage with Adopt-A-Family today while helping families everyday!
Host A Giving Tree at your Business Today!
200+ Giving Trees will placed in businesses, churches, and other organizations throughout Northern Colorado spanning from the week before Thanksgiving through to Christmas. Throughout the season, these trees will collect 10,000+ gifts and donations that will directly benefit families both during the Christmas season and throughout the year. SERVE 6.8 provides a volunteer to collect donations, restock the tree with ornaments, and make sure businesses have whatever is needed to be successful throughout the Adopt-A-Family season! This is a fun and easy way to give back to your community.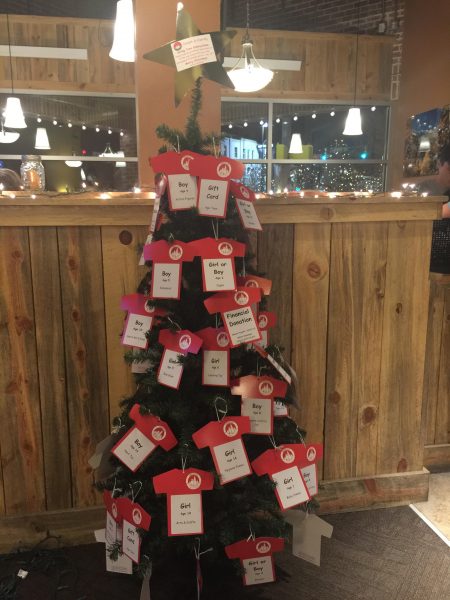 Provide Financially for Adopt-A-Family!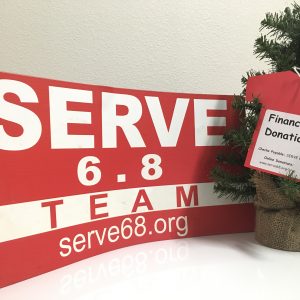 Community oriented businesses are central in allowing all of the SERVE 6.8 ministries to function at their highest capacity. Adopt-A-Family is a ministry that relies completely on volunteer time and financial donations. Without both in-kind and financial donations from businesses like you, the ministries of SERVE 6.8 couldn't function how they do everyday. Join us in not only providing a financial need for families at Christmas time but assisting to lead families to sustainability year-round.
To be directly matched with a family to provide gifts, email aaf@serve68.org or call Adopt-A-Family at 970-449-5402
When disaster strikes, SERVE 6.8 (and other national partners) respond in specific ways ranging from technical support within the local church to sending targeted donations to providing teams to support a region. In-kind donations are always in high demand at these times.
Talents is an employment ministry that operates through SERVE 6.8. We are always seeking new business relationships to assist with job training, posting job openings, and more! Join today!
Interested in donating to our front end Resource Center? Whether it is clothing to groceries to lawn supplies, we would love to discuss donation possibilities. Contact us today!