Seeking Christmas Assistance?
Ask you school counselor to nominate your family or walk-in to one of our Fort Collins Sign Up Events
Tuesdays: LifePointe Church, November 2nd, 6th and 9th between 4-6pm
SERVE 6.8 partners with churches to meet tangible needs of families while walking with them towards financial sustainability and church connection. The Adopt-A-Family ministry provides gifts at Christmastime while connecting families to year-round ministries of SERVE 6.8 & its partner churches. See below to find out more on how Adopt-A-Family works or find a way to get involved.
Questions? email us at aaf@serve68.org or call 970-449-5402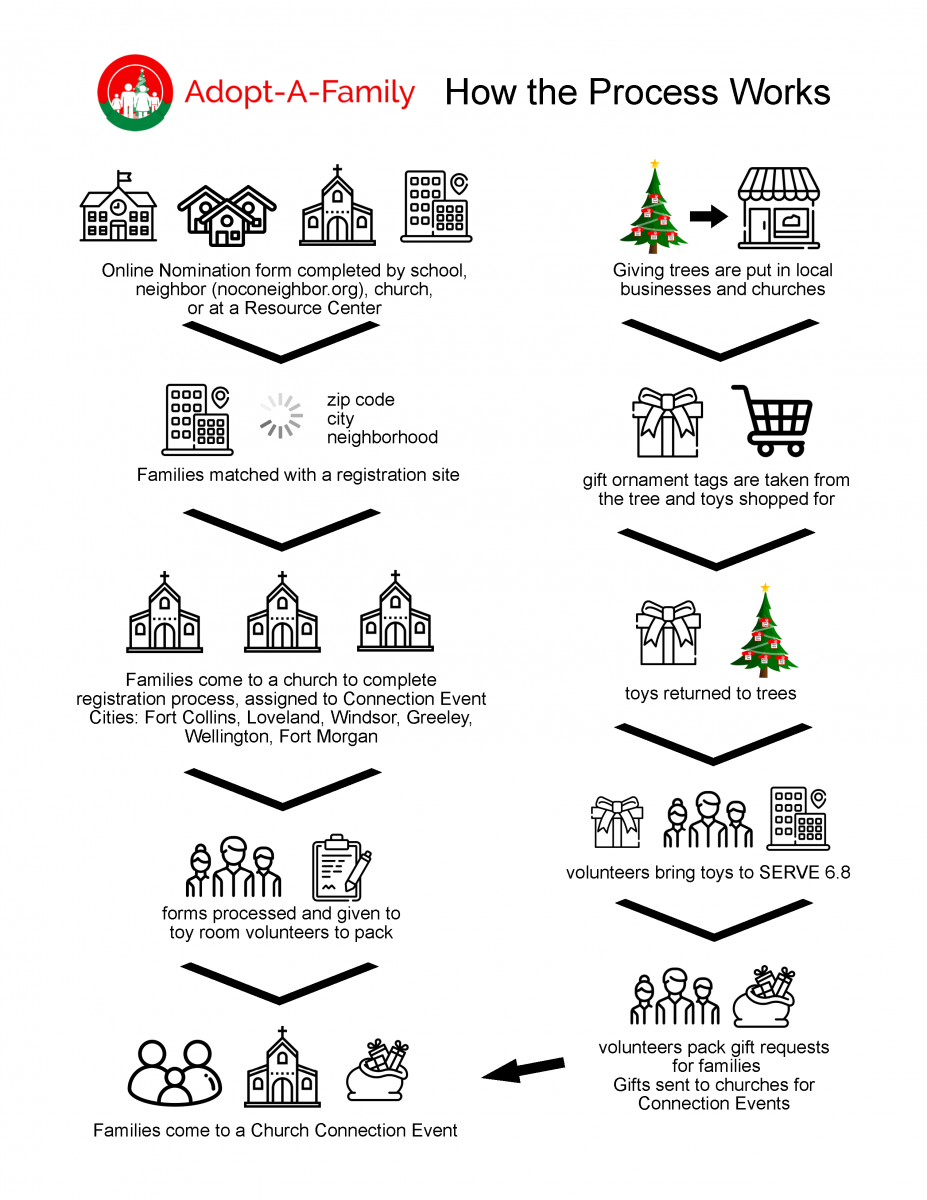 Get Involved in Your City: